| | | |
| --- | --- | --- |
| | 2003 Guide To Becoming A Successful Reseller | |
Simply put, reselling is a way to make money, both in the case of the provider supplying the original service, and the independent operator doing the reselling. It is a relationship between a service provider, and a special kind of customer.

In a reselling relationship, the reseller is not an employee of the service provider, but instead acts as an extension of the larger company's marketing, sales and support operations. The reseller markets the product independently, and signs up customers to the original provider's service, often providing the simple side of the service, like offering basic tech support and administration of the account.

On the service provider's side of the deal, a reselling program allows a business to expand its customer base without overextending its marketing and sales operations. From the reseller's side, a reselling program allows a small, independent operator to profit from a small piece of the Internet services market without requiring a lot of technical knowledge, or a big investment in infrastructure.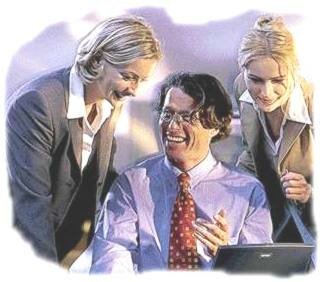 THE FIRST STEP

The first step in a successful reselling venture is defining
what type of product/service you want to resell. A big mistake
most new resellers make is cramming lots of different products
and services into a website.

Start small, start with 2-3 related products that you can resell
and support with ease, then expand into a broader range of
products and services as your client base grows. If you have
experience in a field, choose a product that flatters your
knowledge, create a niche market, and then expand.

HOW TO SPOT A GOOD RESELLER PROGRAM

An excellent higher-tier Web host truly values its relationships
with resellers. Through such relationships, a company enhances
the market reach of its product and services offerings through
the reseller's specific market segments.

A higher-tier company will thus offer a myriad of specifically
tailored services to enhance the reseller's service offering. By
providing a wide range of options, a reseller's business can
scale along with its customer base.

The options, or resale models most usually made available to
resellers include "volume discount" reselling, discount per
domain, affiliate and private label reselling.

VOLUME DISCOUNT MODEL

The volume discount approach provides increased revenue per
domain as the reseller increases the number of accounts within
their hosting portfolio. This model is extremely cost-effective
for larger resellers, since the cost per account declines as the
volume of accounts increases.

The major disadvantages of this model however are that resellers
are usually directly identified as resellers, since the
infrastructure and brand identity throughout the entire Web
hosting service is usually identified with the higher-tier
hosting provider.

The model also is not very advantageous to newer and smaller
reseller operations which have just started-up, since reselling
under this model is much more expensive if the reseller's
customer base is small.

DISCOUNT PER DOMAIN MODEL

The more advantageous reselling model for the start-up reseller
operation is therefore the discount per domain model. Under this
approach, higher-tier Web hosting firms offer discounts to the
reseller per account purchase.

Most start-up resellers first elect to purchase this type of
service because) it is the hosting option with the least
expensive cost of entry and ii) the option provides substantial
savings as the reseller's customer base grows.

The most advantageous discounts offered usually range from 15 to
30 per cent of the original account's price. With the reseller
able to set the retail price for its consumers, profitability
can accrue very quickly via this resale model.

AFFILIATE RESELLING

The other popular resale option is affiliate reselling. Under
this model, resellers are offered a simple, uncomplicated
payment structure that pays commissions on all referrals for Web
hosting services and hosting accounts that recur monthly.

This option is extremely popular with smaller Web designers,
developers and system integrators, since it allows them to
collect an up front fee for placing their client's hosting
services at a particular higher-tier Web hosting firm.

By utilizing this option, system integrators need not spend
thousands of dollars to offer their clients hosting
infrastructure that is constructed in-house. In wide contrast,
integrators can collect a fee while relocating the rather
involved responsibility of hosting onto a firm that makes
hosting its core competency.

While this resale approach will satisfy most small system
integrators, it would not likely satisfy a value-added reseller
(VAR).

VALUE ADDED RESELLER OR PRIVATE LABEL RESELLER MODEL

A VAR is a vertical, market-centric, solution provider who
integrates specific products into its own offering as part of a
complete customer solution. Because VARs are focused upon
providing transparent and integrated products and services, they
usually select private label hosting solutions.

Private label hosting allows resellers to utilize the services
of an outsourced, higher-tier service provider while reaping the
benefits of a fully customized look and feel. Private label
solutions are considered the most complex since most offer a
high level of customization and automation.

For this reason, private label solutions have the most expensive
cost of entry, and are used by the largest of resellers, who
posses hundreds and even thousands of accounts.

LEARN, LEARN, PROSPER

An excellent reseller will take the time to learn everything
about the product/service he/she is selling, this is a crucial
component to your success as a reseller, if you don't know how
your product's features can benefit your customers, how will
convey that message to them?

You must step into the mind of the Company you are reselling
for, involve yourself in their culture by thoroughly reading all
their manuals, subscribing to their forums, ezines, and updates.
Look for communities built around the product and interact with
other resellers and users to learn the strong points and
weaknesses of your product so you may be better prepared to
answer pre-sales and support questions.

Reselling programs can be a low risk way to start your online
business, picking the correct reseller program(s) is as
important as any aspect of your business plan. Follow the above
guidelines and you increase your chances of finding and
implementing a successful reseller program.

Posted on Monday, August 04 @ 10:23:09 CEST by
webmaster
Average Score: 0
Votes: 0